The ninth and tenth compilations of Dr Edward Harris' Heritage Matters columns have now been published by the National Museum of Bermuda Press.
A spokesperson said: 'It's time to re-immerse yourself in Bermuda's history with the release of Heritage Matters 9 and 10, the final two volumes to complete the series by Dr Edward Harris, published by the National Museum of Bermuda . [NMB] Hurry.
"For ten years, starting in 2007, Dr Harris' weekly Heritage Matters column appeared in the Mid Ocean News and then in the Royal Gazette, reminding and informing readers of the unique and multifaceted nature of Bermuda's heritage. NMB Press has collected the columns of Heritage Matters in a compilation, year by year.
"Volumes 9 and 10 of Heritage Matters cover an eclectic and fascinating range of topics. The essays explore, illuminate and promote Bermuda's history and culture, from the homes engulfed by the dunes of the South Shore to the inscription at Scaur Hill, Bermuda's love affair with two-wheeled transport and the life on old St. David's, to the last whale caught. in Bermuda. Meet the team representing Bermuda in the 1936 Olympics, the volunteers restoring Casemates and today's young Bermudians preparing for a career at sea. Learn about stone quarries, shipwrecks, lilies Easter, Bermuda's lighthouses and sloops, and learn about Bermuda's vast overseas connections, from Bermudian pirates in the Indian Ocean to the salt pans of the Turks and Caicos Islands, Bermuda's militia artillery in France and cahow bones in Jamestown, Virginia.
"Dr. Harris joined NMB [then Bermuda Maritime Museum] in 1980 as its first director and oversaw the evolution of the institution from an abandoned fortress to an award-winning heritage centre. He gained worldwide recognition in 1973 for inventing the Harris matrix, through which the stratigraphic sequences of archaeological sites could be visualized in diagram form for the first time. Dr Harris received an MBE from the Queen in 2000 in recognition of his services to the cultural heritage of Bermuda.
"Heritage Matters Volumes 1-10 are available for purchase [$10/copy] at the National Museum of Bermuda box office, by emailing [email protected], or at the Bookmart at Brown & Co. Complete sets [Heritage Matters Volumes 1-10] are available for $85 at NMB [limited sets available]. To purchase a complete set, email [email protected] »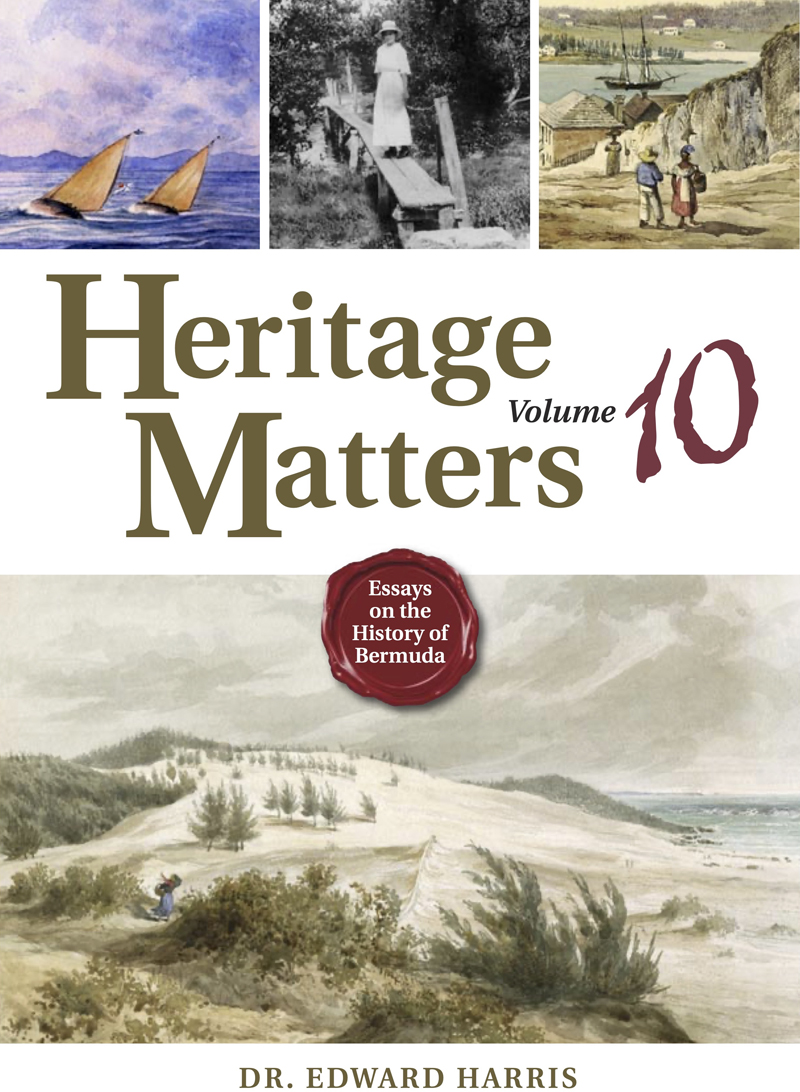 Learn more about
Category: All, Entertainment, History